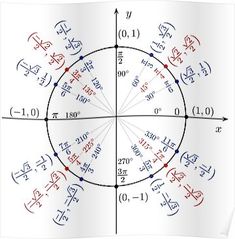 Grading Policy

Independent Practice 10%

Quizzes 30%

Tests 60%
Classroom Expectations

RESPECT IS GIVEN TO OTHERS AT ALL TIMES REGARDLESS OF YOUR PERSONAL BELIEFS AND OPINIONS

You are close to being an adult now, and professional adults coexist by respecting each other. You do not have to agree with someone to be able to show them respect.

Electronics are allowed only when given permission.

Cell Phones are NEVER used as calculators. A calculator is one of the most important materials / requirements.

Phones will be collected prior to all tests. Phones may not be on in your possession during quizzes.

Electronics may be confiscated at any time for any reason and will be held until the end of the day or sent to the dean's office.

ONLY hard, closed-lid containers will be allowed in the classroom.

No soft plastic or Styrofoam cups with lids and straws. No take-out drinks from restaurants or gas stations

No food allowed in the classroom.

If I see food, the food will be confiscated and thrown away. You will lose any food in it even if it is your lunch. If you bring your lunch to school, but choose to break the rules by eating it in class, you are choosing to lose your lunch.

Be in your seat by the time the bell stops ringing.

You will be marked tardy if the bell stops ringing and you are not in YOUR seat (Not just crossing the threshold). The only exception to this rule is if you came in early enough to be at the board writing a problem that you had trouble with the previous night, asking for additional explanation.

Absolutely no sleeping or laying your head down in class.

No sleeping, don't even look like it! If you are not feeling well enough to sit up straight and participate, then you're not well enough to be in class. The only time you will be allowed to lay your head down is when you are finished with a quiz or a test.

NO FOUL LANGUAGE

Foul language is a HUGE issue of mine. It makes you sound unprofessional and uneducated. Regardless of whether you use it or are allowed to use it at home, it will not be used in my classroom or my hallway. Because I know that it is a hard habit to break, you may be given a couple warnings to which you will respond "Yes Ma'am. I'm sorry it won't happen again". If the warnings do not stop it, your parent will be called to let them know that the next incident and each one after that will result in an office referral. If I warn you and you are rude of defiant in your response, an office referral will be written at that time.