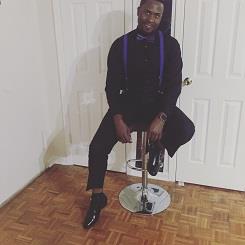 Phone:
Email:
Degrees and Certifications:
Mr.

Williams

Hello,

I would like to use this opportunity to introduce myself. My name is Damion Goddard Williams. And it is my honor to serve a second year as your Kingsway Elementary School Counselor. This school is an amazing place to learn and develop. We have a robust school counseling program that focuses on locating and servicing students by providing free and appropriate education.

Here is my role in a nut shell: as the MTSS coordinator, I am responsible for bringing grade level teachers together and discussing all barriers to learning, including academics, behavior, and disability. Once identified, I work with the teachers to implement interventions to help students succeed. We then return to the table to discuss whether the interventions are working. If there are still areas of concern, I invite the parents to a problem-solving meeting to discuss MTSS strategies, such as referring the student for an evaluation.

I am also the section 504 coordinator. When students with disabilities are identified. I meet with the parents and teachers to provide the student with accommodations that "even the playing field" with students that do not have a disability. I am also the English Language Learner Coordinator. I implement strategies with the teacher to ensure English language learners learn the English language and remain on grade-level with their peers. I also provide individual and group counseling to students, as well as provide families with resources, such as tutoring, and mental health referrals.

My background: I was born and raised on the island of Jamaica, where I worked as a police officer. This is where I developed my passion for community engagement. When I immigrated to the United States, I earned a Bachelors degree in Psychology. This is when I began to harness the power of care, respect, and listening with compassion. I then went on to pursue a master's degree in Marriage and Family Therapy. Since then, I have worked in both in-patient and outpatient settings.

I am a huge fan of the Legend of Zelda video game franchise. I also enjoy anything involving Marvel superheroes. In my spare time, I am either playing Yugioh with my friends or writing original songs. Not everyone gets to do the job they dreamt about as a child. I am humbled and excited that I am lucky enough to do so.

I look forward to carrying the banner of excellent this school year with my fellow Cougar Leaders.