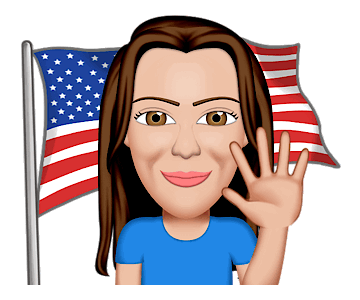 7th Grade Civics Class Expectations/Mrs. Galeone





*GOOGLE CLASSROOM LOGIN CODE:

Please use the below link to connect:

Period 3: mcdliba

Period 4: 232kvaj

Period 5: 3ufd5um

Curriculum areas we will focus on this year include:

American Citizenship
Foundations of American Government
Federal Government
State and Local Government
U.S. Economy
Global Affairs and U.S. Foreign Policy

Student's need to bring the following items to class everyday:

Pencils, Pencils, Pencils and erasers or Pens
Homework
Civics 3-Ring Binder 1-2 " (to carry to class DAILY)
A SMILE and GREAT ATTITUDE FOR LEARNING

Classroom work policy:

Homework assignments: homework is due the next day unless otherwise stated in class.
Most work will be done in the classroom. Students will have a project (1) per semester and homework activities/worksheet on my google classroom site
Notebook organization
Quizzes every Friday

Grading Policy:

Grades are generated by work done in class and work assigned to be completed outside the classroom. This includes: quizzes, homework, class work, notebook checks, projects, class participation and Student Success Skills (organization and class preparedness).

The teacher's responsibilities include:

Treat you with respect and care.
Provide a safe and nurturing environment for you.
Provide appropriate discipline.
Provide necessary instruction.
Prepare and deliver accurate lessons that will guide the students toward succeeding in the classroom.
Provide immediate feedback for any work that has been turned in.

The student's responsibilities include:

Treat your teacher and other students with respect.
Attend class daily.
To be attentive and cooperative.
To not be disruptive.
To study and complete all work.
To learn and master the required content.

Class Rules:

Treat everyone in class with respect.
Classwork and Homework must be neat, orderly and turned in on time.
All work must be shared with me through Google classroom, unless otherwise stated on my Teacher Wed Page, google classroom assignments or in classroom instruction.
Pencils must be sharpened at beginning of class.
You may leave the classroom only with permission.
Arrive to class on time and with all materials.
Do not interrupt others while they are talking.
If you have a question about anything, PLEASE ASK!!!

Extra Help:

Escambia County Civics Website: http://www.ecsd-fl.schooloop.com/civics
USA Test Prep: http:wwwusatestprep.com/Member-Login
Username: 88number + student's initials
Password: initials + year of birth
Fla student's educational resources: http://www.floridastudents.org/#32/6/4504/0

*For privacy issues no cameras or cell phones are to be used in class. Cell phones must be turned off and put away.