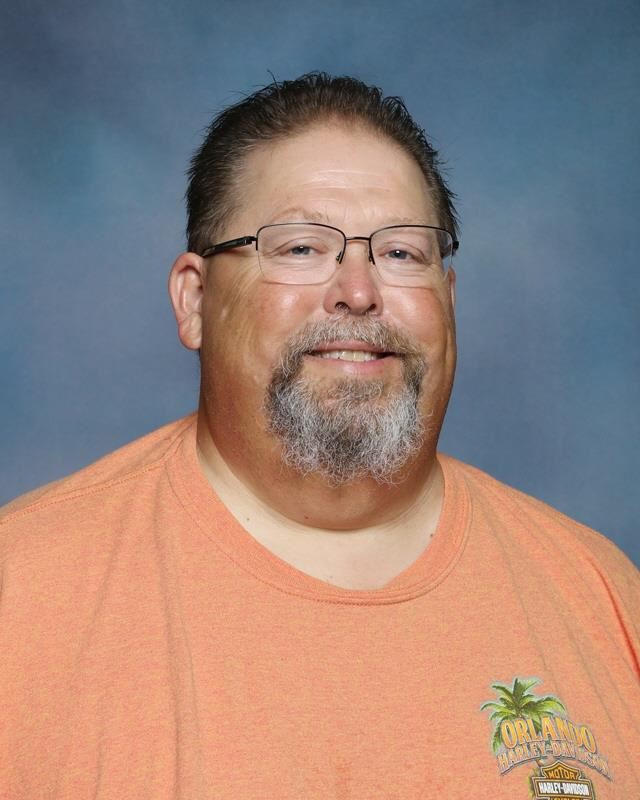 Phone: (941) 575-5450 ext *7130 (must dial the "star" before the extension number)
Email:
Degrees and Certifications:
Mr.

Jim Lindberg

This year marks Mr. Lindberg's 24th year as a teacher at Charlotte High School. A native of Minnesota, he earned his Bachelor of Science degree in English Education from Bemidji State University in 2000. In addition to teaching English III and English III Honors, he also coaches the CHS Swimming and Diving team as well as the CCS BlueFins (a year-round age-group swim team). Away from school, he enjoys hitting the road on his 2016 Harley-Davidson Road Glide and is also an avid hunter and fisherman. He is a fan of all Minnesota sports teams, especially the Vikings and Twins.

IF YOU ARE ABSENT (EVEN FOR JUST ONE DAY), THE FIRST PLACE TO CHECK IS THE "ASSIGNMENTS CALENDAR" FOR THE APPROPRIATE CLASS, LOCATED ON THE LIST ON THE LEFT-HAND SIDE OF THIS SCREEN.

Everything we do in class will be posted on the "Assignments" calendar. Additionally, some work will be posted to the Canvas Learning Platform. The "Assignments" Calendar will direct you when to check Canvas.

Grading Policy:

Your grade in my class will be based upon your performance in class work, projects, tests and quizzes, as well as in-class participation (discussions, activities). The grading scale is as follows:

90%-100% A

80%-89% B

70%-79% C

60%-69% D

below 60% F

Semester grades follow the CCPS High School grading matrix:

Qtr 1—35%

Qtr 2—35 %

Exam—30%

Supplies List for Mr. Lindberg's classes:

Notebook /Paper

Composition Book

Highlighters

Pens

Pencils

Classroom Expectations:

I believe in being fair. You can expect fair treatment from me, but in return, I expect the same from you. In my opinion, as juniors at Charlotte High School, you should already know how to conduct yourselves in the classroom. With this in mind, my policies are simple. They are:
Come to class with a great attitude, and be ready to learn.
Respect others. Treat them the way you would like to be treated.
Be on time for class and have all books and materials with you.
Raise your hand and wait for permission to speak.
Listen while others are speaking, and don't interrupt.
Have fun, enjoy this class, and let's make your Junior year your best yet!