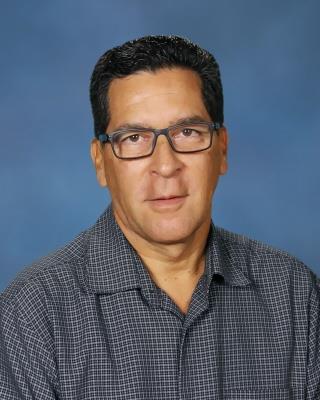 Phone: 941-575-5450 ext, *7046
Email:
Degrees and Certifications:
Math certified 6-12 Masters in Curriculum and Instruction
Mr.

Jaime Reynafarje

I am a John Hopkins graduate. I love lacrosse and sports in general. This is my 21st year teaching mathematics. This is my eight year at Charlotte High School. I have two children and three grandkids. I am looking forward to a great 2022-23 school year. Make sure you ask questions and we will make math easy and fun.

Classroom Supplies- Students must provide their own supplies.
Three Ring Binder 1 ½ inches dedicated to Algebra.
Pencils only to take notes, complete homework and tests.
Loose-leaf Paper to turn in homework.
College ruled 1-subject notebook for each semester.
Graph Paper will be used throughout the semester, but not daily.
Low odor dry erase markers (any color but RED).
A Reliable Calculator scientific TI-30Xa would be beneficial, to complete homework assignments and do classwork. Any device that is not primarily a calculator will not be allow to be use as calculator. (This includes phones, tablets, computers, etc.).
Student Behavior Expectations:
Be on time and ready to learn. I will follow the GHS attendance policy, and I'd be happy to review the policy if you have questions.
Bring your notebook and all materials needed for class.
Respect your classmates and the teacher. If a classmate or I am speaking, you should be listening not talking.
Please leave food outside the classroom. Water is OK.
Passes to leave the classroom will be given on an emergency basis only. Please take care of all personal business before coming to class.